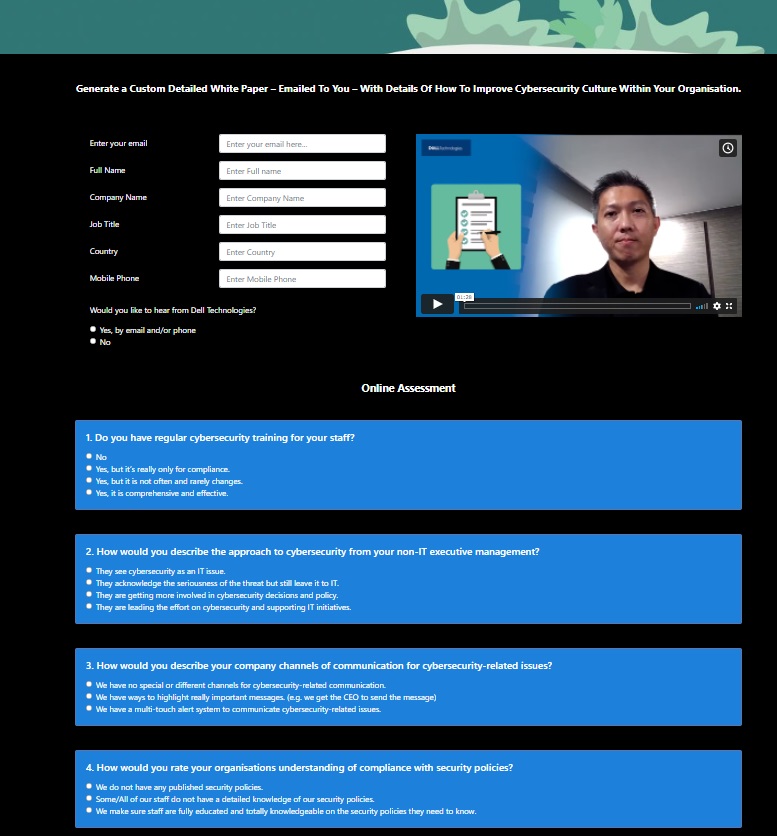 Intelligent Assessment
What if you could listen to your customers and then come back to them with advise delivered from one of your company's subject matter experts?
On360 assessment builder enables you to make this happen online. We builf an assessment made up of questions about your customers issues. We then work with your experts to create custome responses to every answer your prospect provides.
It's compelling content that attracts high value prospects, gives them incredibly high value customised collateral and gives you deep insight into their current issues.
Best of all, we deliver On360 as MMAAS, which means our expert content will help you create the content to make a successful assessment site.
---
Campaign Type:
Intelligent Assessment
---