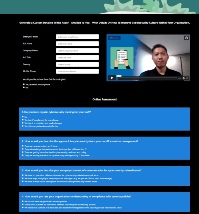 on360
Digital Engagement Platform delivered as "Managed Marketing as a Service" (MMAAS).

Muliple platforms for creating compelling online content that captures opt-ins and user interest from your target audience.

Temporary subscription included with any marketing and lead generation campaign you run with AOPG.

Quarterly or annual fee to have access to the platform to support your own marketing initiatives.

Integrate with your CRM or lead generation systems for automated top of pipe campaigns.
---
Campaign Type:
Telemarketing
---