Introduction
The eighth annual DSA Awards has concluded, and the voters have had their say on who they think are the worthy winners for the 2022 DSA Awards. Data and Storage ASEAN has retained a few awards from previous years, and announced new categories to spice up this year's DSA Awards.
Before we announce the winners, we would like to take this opportunity to thank all of the voters for taking the time to vote for the cream of the crop in 2022.
Without further ado, let us see whether there are any upsets, successful defending champions or newly crowned winners for this year's awards.
Here are the winners of the DSA Awards 2022:
Best Enterprise Storage Vendor
This award recognises the standout enterprise storage vendor that provided the top storage systems, software and services for 2022.
Nominees: Dell Technologies, Pure Storage, Huawei, Hitachi Vantara, IBM, NetApp.
Winner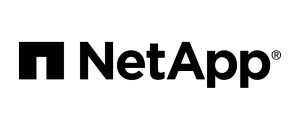 Last year's winner, NetApp has held onto the top spot in 2022, showing its popularity among our readers and well outpacing IBM, Nutanix, and even Dell. Since winning the category for the first time in 2021, the company has dominated this category again, leading us to conclude that it must be resonating well with local businesses.
Among the highlights from the company in 2022 was the unveiling of NetApp BlueXP, a unified control plane delivering a simple hybrid multi-cloud experience for storage and data services across on-premises and cloud environments. Such ongoing innovations have cemented NetApp's place as one of the leaders in the enterprise storage space in ASEAN.
Best Data Analytics at Scale Vendor
This award pays tribute to the data analytics vendor that helped enterprises make the most out of their data.
Nominees: Cloudera, Oracle, TIBCO, Snowflake, Tableau, Qlik.
Winner

In one of the tightest contests we've ever seen, Tableau and Snowflake fought tooth and nail for the title of Best Data Analytics at Scale Vendor. Tableau edged out its rivals at the finish line and established itself as a serious contender in the data analytics market, and the top choice among our readers in 2022.
Most Transformative Data Protection Vendor
This award honours the vendor that provided a data protection solution that was not only best in class but also transformative—combining a range of capabilities to help enterprises with their different data needs.
Nominees: Rubrik, Cohesity, Veeam, Commvault, Veritas, Acronis.
Winner
Data protection has always been a competitive space, with vendors continuing to improve their offerings to fit modern requirements. Hence, for this year's awards, we sought to find out who our readers think is the vendor that offers the most "transformative" solution that enables them to address modern data protection challenges.
To that end, our readers have chosen Veeam, who has continued to update its Backup and Replication platform with new innovations over the years to help businesses achieve resiliency for their hybrid cloud environments.
Best Cloud That Facilitates Digital Transformation
This award recognises the cloud that best helps enterprises in their digital transformation so they can maximise the benefits of digitalisation.
Nominees – Alibaba Cloud, Google Cloud, AWS, IBM Cloud, Microsoft Azure, Huawei Cloud.
Winner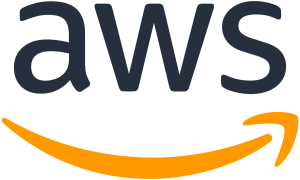 This is another "one-sided" category for DSA Awards 2022. Just like in previous years, this category was, unsurprisingly, dominated by the Big Three of AWS, Google Cloud and Microsoft Azure.
AWS won this category by a country mile for the second year running. This dominance does not necessarily mean AWS is head and shoulders above the likes of Google Cloud and Azure. It just means that their offerings and even messaging throughout 2022 may have resonated more with our readers than the competition.
Best Extended Detection and Response (XDR) Solutions Vendor
This award honours the vendor that offers the most comprehensive, feature-rich XDR solution for best-of-breed endpoint and network protection.
Nominees – Cisco, Palo Alto Networks, Sophos, Trend Micro, Check Point, Fortinet.
Winner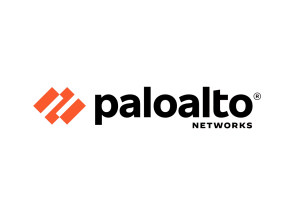 This year, instead of going with a broader "Best Cybersecurity Vendor" category, we decided to find out which vendors are offering the best Extended Detection and Response (XDR) Solutions in the market.
XDR is a modern approach aimed at delivering a flexible, easy-to-integrate, and comprehensive security solution for organisations dealing with extensive technology sprawl. And judging by how the technology itself is rapidly evolving and increasingly embraced by today's enterprises, it's proving to be more than a buzzword.
Palo Alto Networks took home the title as the newly crowned winner of this new category with Cisco coming in a close second. This probably demonstrates the level of confidence that our voters have in Palo Alto Networks' Cortex XDR solutions, which the company states can simplify SecOps with one platform for detection and response across all data.
Best Upcoming Blockchain/Web3 Startup
This award distinguishes the most promising blockchain/Web3 startup regardless of industry or vertical.
Nominees – Avalanche, Loominate, NodeReal, Seedly, Chainalysis, Nansen, Galxe.
Winner
This year, we introduced the Best Upcoming Blockchain/Web3 Startup category. In our view, Web3.0 and blockchain will completely transform the existing conventional processes of the different sectors. Some experts in Market Research Future predict that in 2023, the Web3.0/blockchain technology sector will be worth more than six trillion dollars. Hence, it is only fair for us to bring this category to light by announcing our first-ever winner for this category, Avalanche!
Avalanche is a blockchain platform that aims to address the blockchain trilemma of scalability, security and decentralisation thanks to its unique Proof of Stake (PoS) mechanism.
Digital Transformation Evangelist of the Year
This award honours the most notable, influential and impactful proponent of digital transformation over the past year.
Nominees-
Eric Conrad
Eric Conrad is the Regional Managing Director, Worldwide Public Sector, ASEAN, at Amazon Web Services. An advocate of collective accomplishment, Eric has made a career of improving not only businesses but also communities. Eric has worked throughout Asia for over 25 years now, and in this time, he has put his inclusive and adaptive leadership style to good use. Among other things, he has been helping enterprises adapt to trends, leverage innovation and collaborates with other businesses.
Gibu Matthew
Gibu Matthew is the Vice President and General Manager, APAC, at Zoho Corp., the operating system for business. As an executive of Zoho, Gibu focuses on enabling regional growth by aligning the company's products with the region's needs, helping enterprises leverage Zoho and learning from customers. It is in this capacity that Gibu is enabling regionwide digital transformation, introducing Southeast Asian businesses to innovative software in various verticals.  
Chua Chee Pin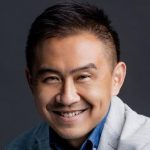 Chua Chee Pin is the Area Vice President, ASEAN, Hong Kong and Taiwan, at Commvault. Involved in tech since 1997 when he joined IBM, Pin has become a passionate advocate of innovation, helping enterprises use tech to their advantage—and to do it responsibly and sustainably. Likewise, he is helping businesses across the region build collaborative teams in this digital age.
CK Tan
CK Tan is a Senior Director at Qlik, and he has been in the tech industry for nearly two decades. He specialises in industry sales, product marketing, advisory and consulting, data analytics and digital transformation. A strategist and a design thinking facilitator, CK guides company executives and key decision-makers in adopting sustainable data-driven practices and in transforming digitally at the same time.
Sheena Chin
Sheena Chin is the Head of ASEAN at Cohesity, and she has been in the tech industry for about 15 years now. She has climbed the proverbial ladder, starting out in sales and working her way up to the corporate level as an empowered woman of tech. Now, at Cohesity, Sheena is helping enterprises meet all their data needs and enable data-driven digital transformation in the process.
Sandeep Bhargava
Sandeep Bhargava is the Managing Director, Asia Pacific and Japan, at Rackspace Technology. Experienced, well-travelled and results-oriented, Sandeep has worked for a who's who in the tech world, building his career in Hewlett Packard, Dell and DXC, among others. He has a long, proven track record of helping businesses in their transformation journey, winning over their trust and then delivering what they need.
Winner!!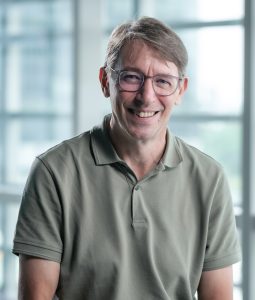 The winner of one of the most exciting categories for 2022, The Digital Transformation Evangelist of the Year, goes to Eric Conrad, Regional Managing Director, Worldwide Public Sector, ASEAN, for Amazon Web Services.
This award is a slight divergence of last year's Data and Storage Evangelist of the Year award and celebrates nominees who have done the most to promote digital transformation and make the greatest impact in the region to "spread the digital message" over the past year.
Eric Conrad oversees the ASEAN region as the Global Public Sector Managing Director for AWS. Eric's background in leading technology-enabled transformation for public and private sector customers in Southeast Asia has proven to be invaluable as he works to help AWS customers in the region to better align their use of the cloud to achieve their goals.
Eric has helped clients throughout Malaysia, Thailand, Indonesia, Vietnam, the Philippines, Singapore, Hong Kong, South Korea, Japan, and China achieve their strategic goals over the past 27 years. Eric has extensive experience in the strategy and public sector reform arena, having worked as a Partner for PricewaterhouseCoopers and as Vice President and Global Travel & Transportation Industry Leader for IBM, among other positions. This experience has given him a thorough grasp of the role that the intersection of strategy, innovation, technology, and organisational domains plays in bringing about significant change that contributes to growth, differentiation, and stakeholder value.
Other prominent names in the list of nominees included Gibu Matthew, Vice President and General Manager, APAC, at Zoho Corp. Chua Chee Pin, Area Vice President, ASEAN, Hong Kong and Taiwan, at Commvault. CK Tan, Senior Director at Qlik, a Sheena Chin, Head of ASEAN at Cohesity and Sandeep Bhargava, Managing Director, Asia Pacific and Japan, at Rackspace Technology.
A Successful Year
You, our loyal readers, are why the DSA Awards were so successful once again in 2022.
To that end, we, the DSA crew and the Asia Online Publishing Group would like to thank you all for participating in this annual event and making it a much-anticipated showcase for the greatest brands in tech.
Our heartfelt congrats go out to all of the winners and participants! What you're doing is fantastic; please keep it up!