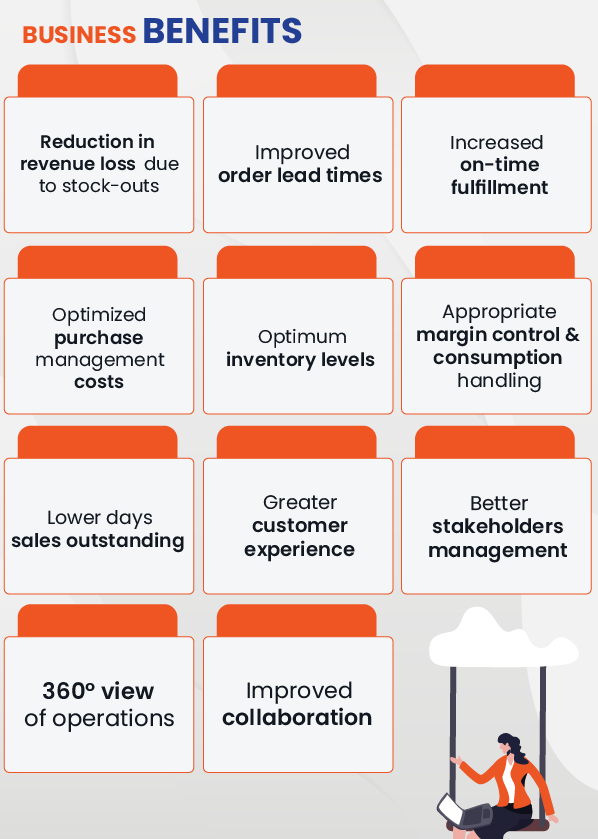 ONEERP™ Distribution Cloud Suite
ONEERP™ Distribution Cloud Suite is Azentio's ERP for the distribution industry. It is a functionally rich, integrated and enterprise-wide information solution specifically designed to fast-track your distribution business across geographies by bringing together inventory, sales, purchases, and finance. The results are reduced cost of operations, increased efficiency, more value-added services and enhance customer and vendor relations.
Business Benefits
Reduction in revenue loss due to stock-outs.
Improved order lead times.
Increased on-time fulfillment.
Optimized purchase management
costs.
Optimized purchase management
costs.
Optimum inventory levels.
Appropriate margin control & consumption handling.
Lower days sales outstanding.
Greater customer experience.
Better stakeholders management.
360° view of operations.
Improved collaboration.
Distribution Brochure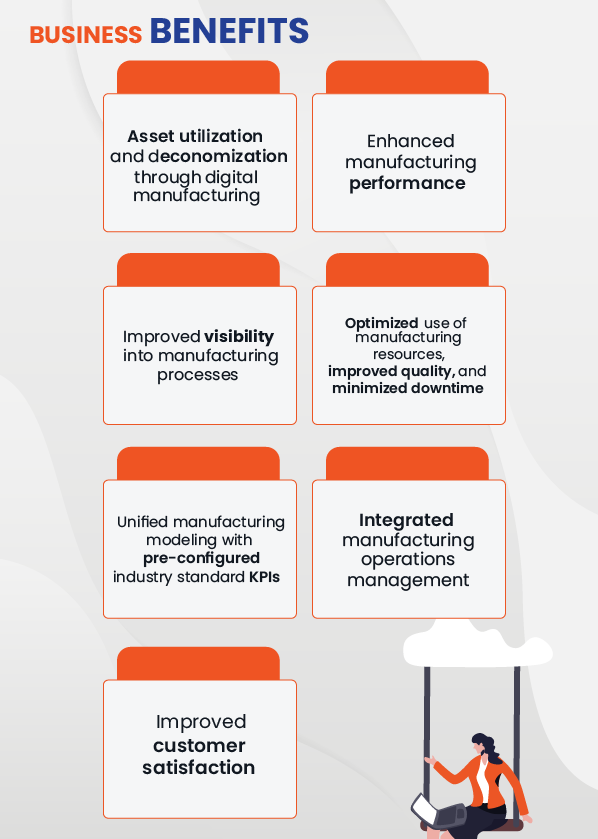 ONEERP™ Cloud for Manufacturing
ONEERP™ Cloud for Manufacturing is Azentio's ERP for the manufacturing industry. It is a versatile cloud ERP solution built for industrial manufacturers to help increase productivity, improve customer satisfaction, and increase the tempo to bring products to market ahead of the competition.
Business Benefits
Asset utilization and deconomization through digital manufacturing.
Enhanced manufacturing performance.
Improved visibility into manufacturing processes.
Optimized use of manufacturing resources, improved quality, and
minimized downtime .
Unified manufacturing modeling with pre-configured industry standard KPIs.
Integrated manufacturing operations management.
Improved customer satisfaction.
Manufacturing Brochure
ONEERP™ Financials Cloud Suite
ONEERP™ Financials Cloud Suite is Azentio's ERP for the banking, finance, and insurance sectors. It is the kind of agile platform you need to address emerging challenges, take advantage of opportunities, and adjust organisational requirements. With this suite, you get the ability to enhance your financial processes using tailor-made workflows, alerts, and mobile connectivity.
Business Benefits
Reduction in business and operations analysis and reporting costs.
Reduced finance overheads with streamlined, automated, and integrated core financials.
Enhanced receivables and payables.
Reduction in days to close annual books.
Faster month-end closing, reporting and consolidation.
Reduction in cycle time for financial forecasting and reporting.
Financials Brochure
An ideal solution for every industry
ONEERP Cloud is a technology where the ERP software and tools will be deployed as well as managed in a cloud. By empowering organisations to innovate, globally connect and remain focused on core competencies, it has become indispensable for enterprises that want to advance and expand their business.
Winning business outcomes. ONEERP™ has a proven track record of driving competitiveness and streamlining business processes. It also accelerates time-to-market with innovative, individualised products and services.
Deep industry knowledge. ONEERP™ boasts unrivalled industry experience and market-leading domain knowledge. It also excels in diverse industry verticals, including manufacturing, distribution, and financials.
Client-centric delivery and support models. The delivery and implementation models of ONEERP™ are highly flexible and aligned to your budget and complexity. It leverages offshore and onsite capabilities and offers both local and regional support capabilities.
Single-stop solution. ONEERP™ provides modular versatility for customised integration, along with built-in process packs with industry best practices. It is also ready for cloud hosting, open platform, virtualisation or on-premises.
Standard cloud solution for your industry
Multitenancy with a secured and robust architecture
Microservices architecture
Easy to connect industry ecosystem
Role-based dashboards to track your business performance
Effective partner and other delivery models