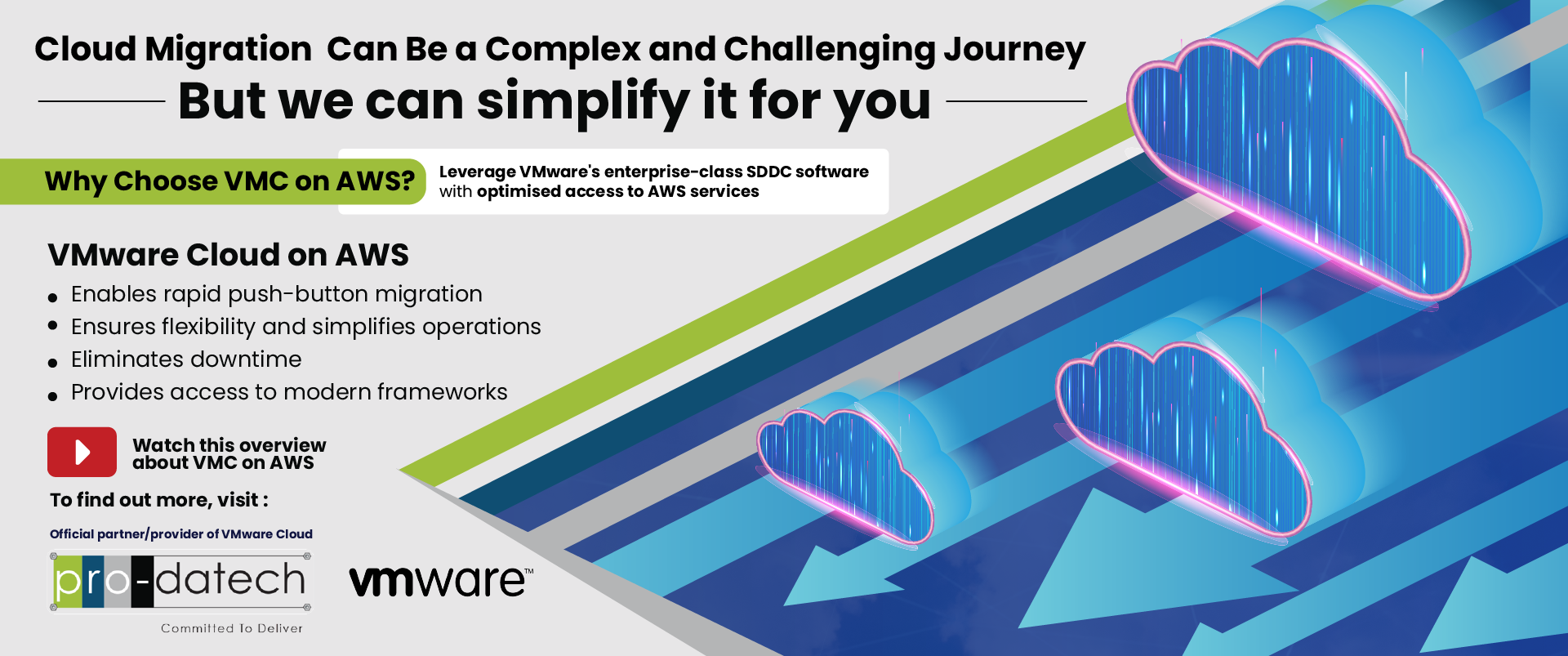 VMware Cloud (VMC) on AWS enables rapid push-button migration of any workload at scale to enterprise-ready, highly scalable VMware environments on the AWS cloud
You can run, monitor and manage containers and virtual machines using the same tools and on the same platform, thus ensuring flexibility and simplifying your infrastructure operations.
VMware Cloud on AWS eliminates downtime through bi-directional workload portability, which allows you to rapidly migrate your applications to the cloud without downtime.
Once you have migrated to the cloud, you can transform your applications using modern frameworks (like Kubernetes), enhance them with native cloud services and automate infrastructure operations via DevOps tooling.
Check out the video overview of VMware Cloud on AWS
Please go to www.prodatech.com to find out how you can leverage VMware Cloud and to check its other tech solutions. You can also get a free assessment so you can further simplify your cloud journey and make it as seamless as possible.
www.prodatech.com