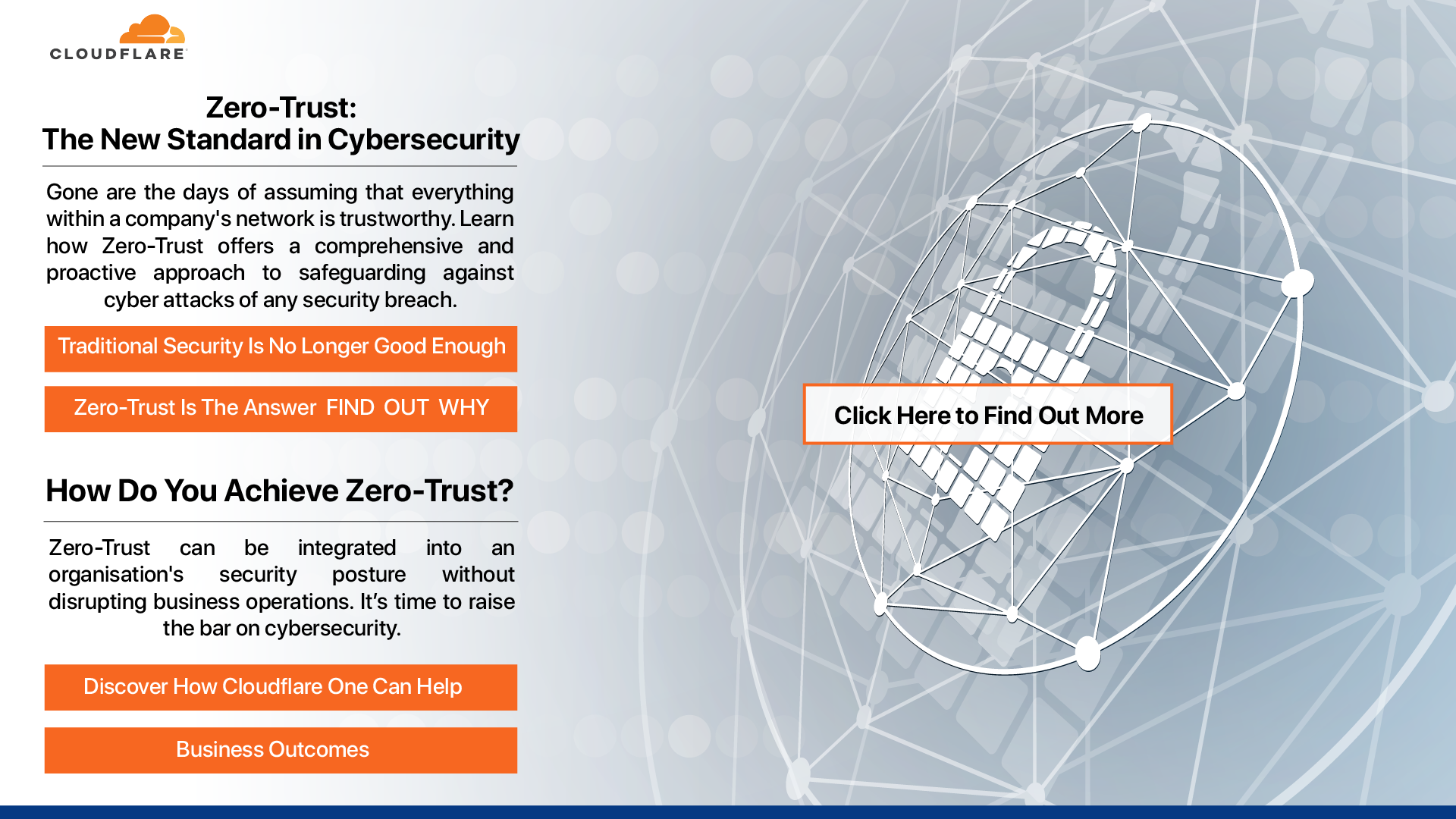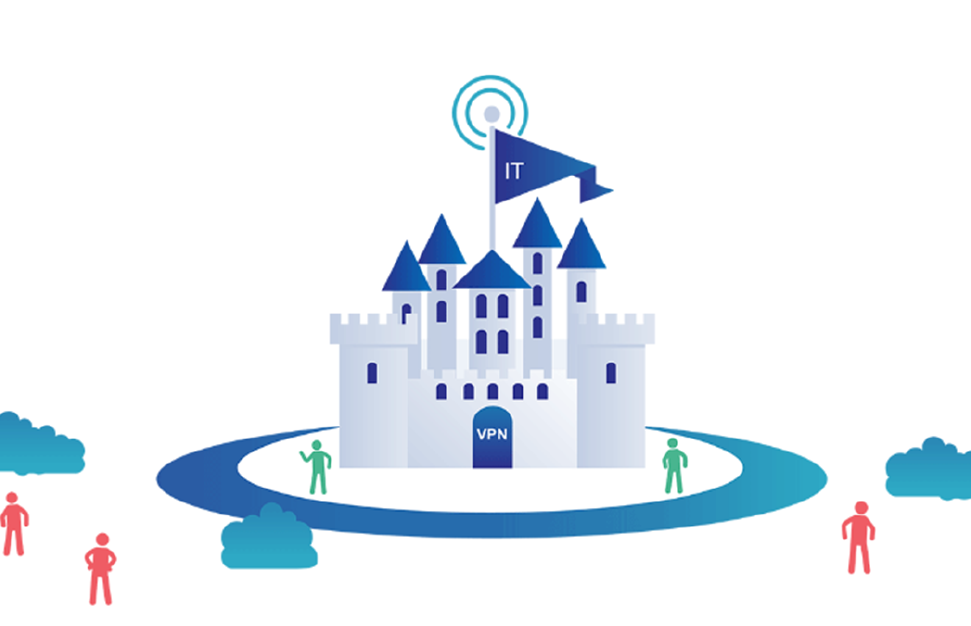 Traditional IT network security is based on the "castle-and-moat concept," where it's hard to obtain access from outside the network but everyone inside the network is trusted by default.
The problem:
• Once an attacker gains access to the network, they have free rein over EVERYTHING inside.
• Today's companies no longer have their data in just one place, so it's harder to have a single security control for an ENTIRE network.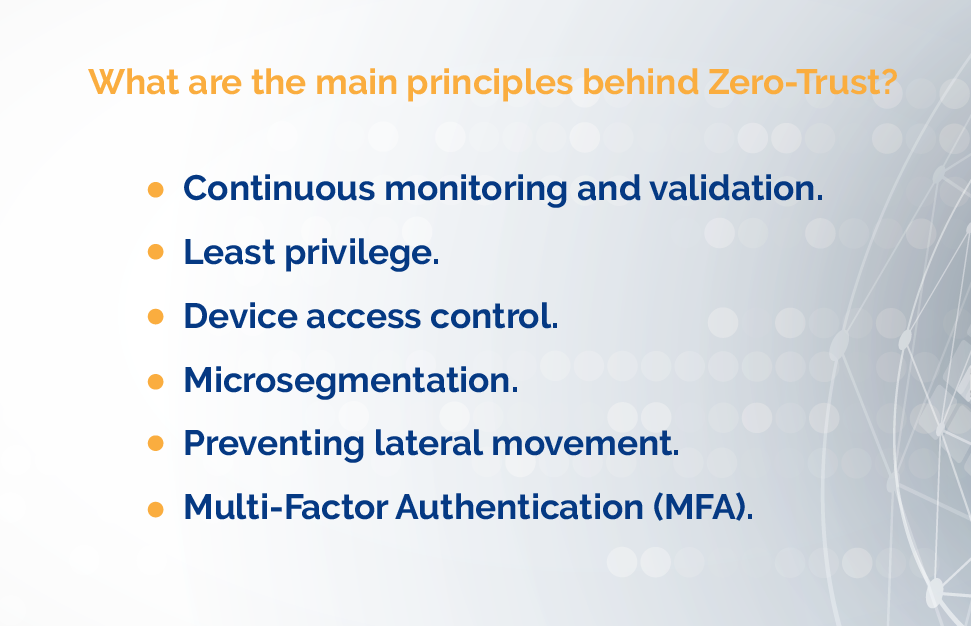 The philosophy behind Zero-Trust is: 'Never Trust, Always Verify'. In other words, a Zero-Trust network assumes that there are attackers both within and outside of the network, so no users or machines should be automatically trusted, and verification is required from everyone trying to gain access to resources on the network.
Here are the benefits of applying a Zero-Trust principle:
• Reduce your organisation's attack surface.
• Minimise the damage of attacks that do occur.
• Lower the cost of recovery.
• Eliminate threats that bypass traditional perimeter-oriented protections.
Cloudflare One is a SASE platform that combines networking services with a built-in Zero-Trust approach to user and device access. It enables your organisation to automatically implement Zero-Trust protection around all your assets and data by dynamically connecting users to enterprise resources, with identity-based security controls delivered close to the users, wherever they are.
Watch this video to find out more: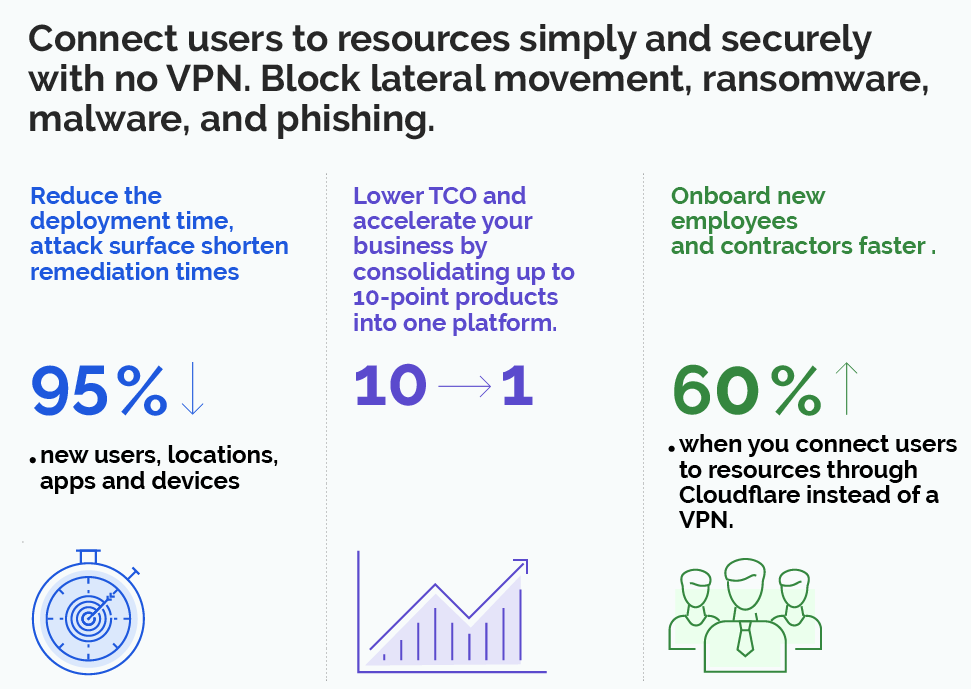 Connect users to resources simply and securely with no VPN. Block lateral movement, ransomware, malware, and phishing.
↓95%
Reduce the deployment time for new users, locations, apps and devices as well as reduce the attack surface and shorten remediation times by as much as 95%.
10 → 1
Lower TCO and accelerate your business by consolidating up to 10-point products into one platform.
↑60%
Onboard new employees and contractors up to 60% faster when you connect users to resources through Cloudflare instead of a VPN.