Cohesity Data Cloud is a unified platform for securing, managing and extracting value from your data, available as a self-managed software and SaaS.
It offers comprehensive cyber threat protection, rapid ransomware recovery and hybrid cloud mobility. Watch this video to find out more.
One Platform
Across data centres, edge sites, and public cloud environments.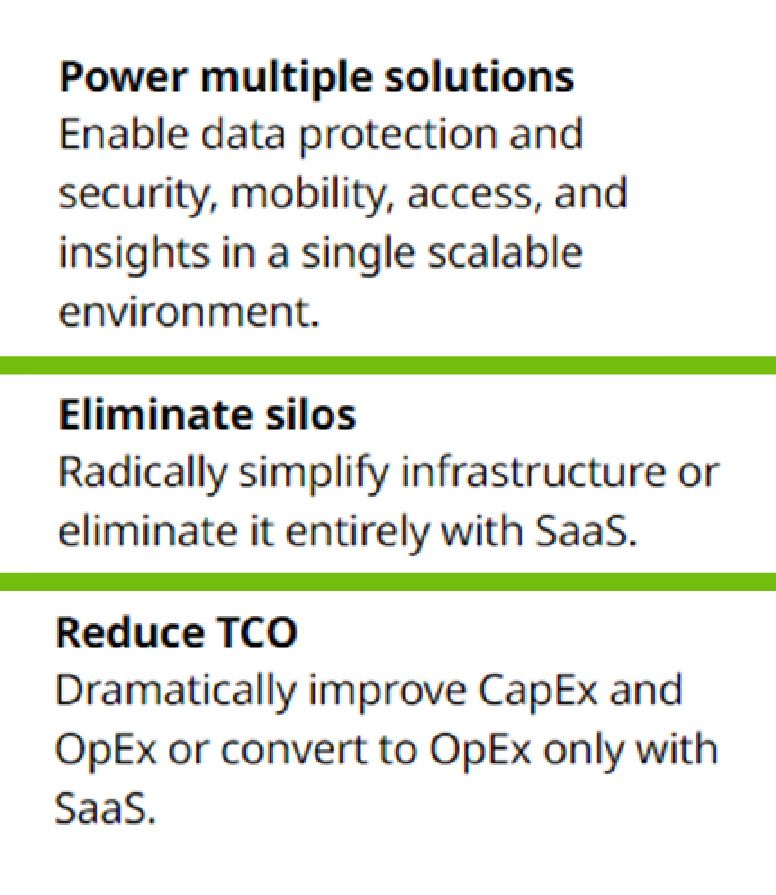 Unified Data Security and Management
Consolidate functions on one platform to reduce attack surface, cost, and complexity.
Delivered the Way You Want
Take advantage of Cohesity-managed, self-managed, or partner-managed offers.