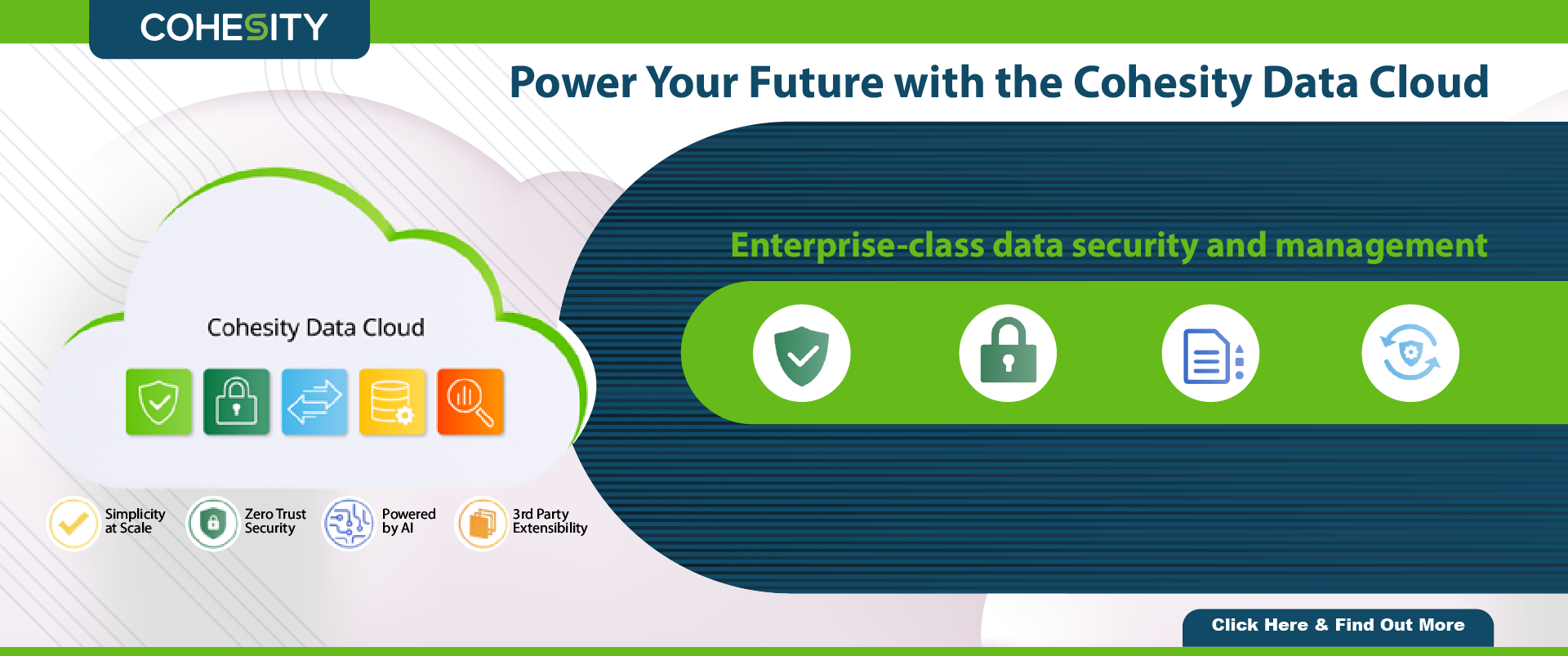 Cohesity Data Cloud is a unified platform for securing, managing and extracting value from your data, available as a self-managed software and SaaS.
Watch this video to discover why the Cohesity Data Cloud is leading the next era of data security and management.
Cohesity DataHawk is a cybersecurity solution that protects against ransomware with threat intelligence and scanning, cyber vaulting and Machine Learning-powered data classification. It works with leading SIEM, SOAR, and vulnerability scanning solutions—Palo Alto Networks, CrowdStrike, Splunk, Tenable, and more—to help you protect your data, detect an attack, and recover quickly without paying a ransom.
Cohesity DataHawk
Cohesity DataProtect is a backup-as-a-service that offers the most comprehensive protection for your traditional and modern data sources on a multi-cloud data platform that lets you instantly recover at scale across environments.
Cohesity Data Protect
Cohesity SmartFiles is the smartest way to optimise the cost, scale and efficiency of your unstructured data. It lets you manage secure and do more with your data with next-level software-defined file and object services for the hybrid cloud.
Cohesity SmartFiles
Cohesity SiteContinuity is the automation and orchestration engine that powers Cohesity's unified data protection portfolio. With a single platform for snapshot-based backups, Continuous Data Protection, and automated DR orchestration, and support for a wide range of apps, Cohesity helps you recover instantly when you need it most. Learn more here:
Cohesity SiteContinuity