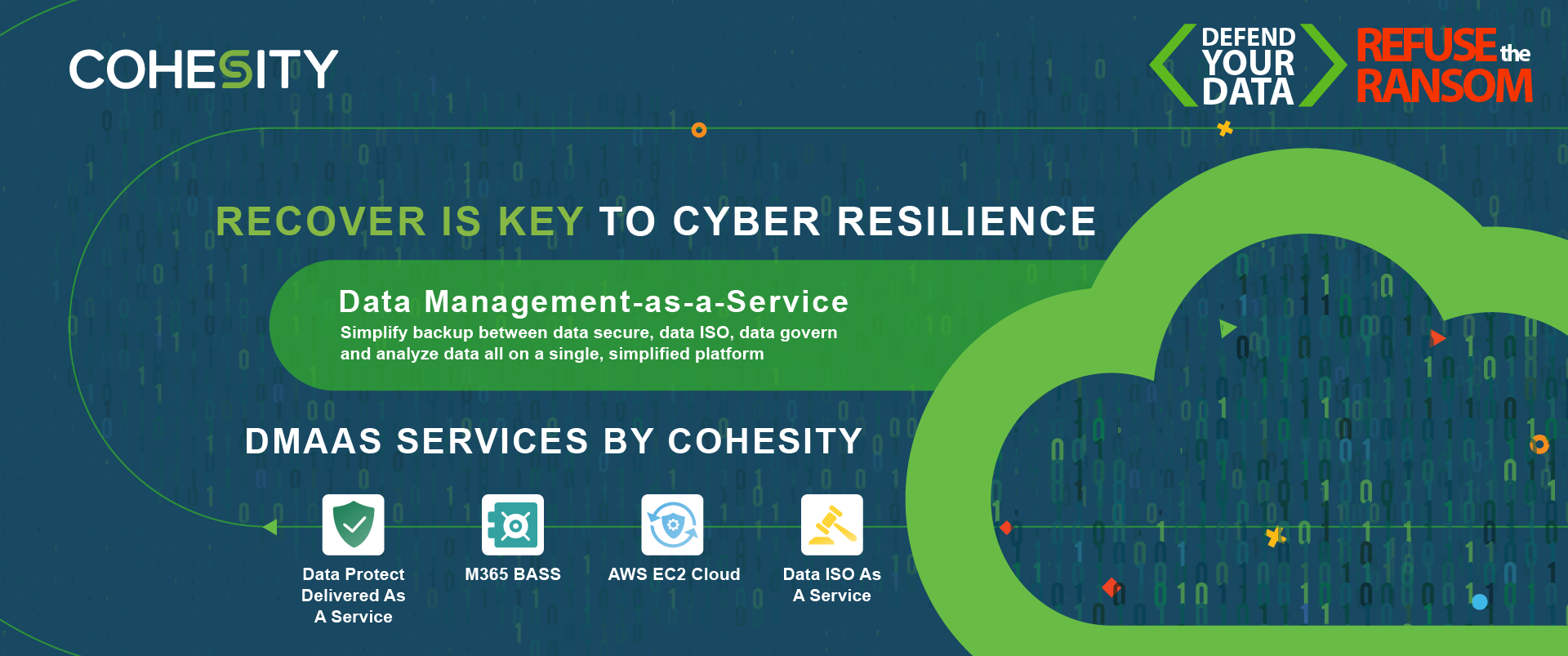 COHESITY
Check out the official Cohesity website here to find out more about its pioneering DMaaS offerings.
Cohesity
Data Protect Delivered As A Service
Cohesity DataProtect is a high-performance, software-defined backup and recovery solution designed for hyperscale in the cloud era. It offers the most comprehensive policy-based protection for both traditional and modern data sources—and is delivered as a service. Check out this data sheet by Cohesity to find out more:
Cohesity DataProtect Datasheet
M365 BASS
Microsoft 365 (M365) offers a degree of protection—but that is often not enough, especially for your sensitive data. You can get better M365 protection with Cohesity's Backup-as-a-Service (BaaS) specifically for M365. Watch this video to get started with M3665 Data Protection Baas by Cohesity.
AWS EC2 Cloud
Amazon Web Services is an obvious choice if you are looking to migrate to the cloud. Now, all you need is to enhance efficiency, reduce operational complexity and improve data protection and recovery. And you can do all that using Cohesity's AWS EC2 DMaaS. Watch this video demonstration on how AWS EC2 can help.
Data ISO As A Service
Cohesity FortKnox is a SaaS data isolation and recovery solution that improves cyber resiliency with an immutable copy of data in a Cohesity-managed cloud vault. Watch the video to find out how FortKnox provides next-generation data isolation and recovery.