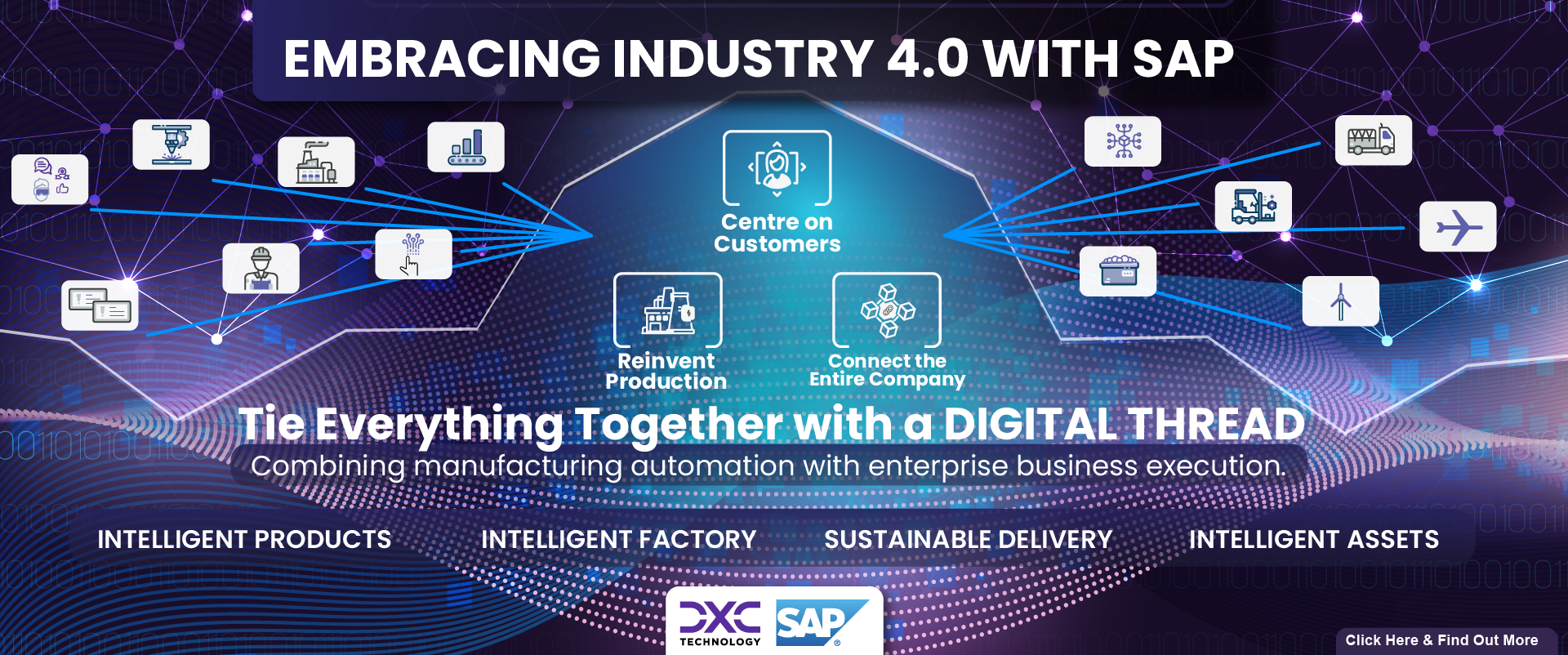 A digital thread integrates all real-time information, feedback, performance and data on a product from conceptualisation all the way to sunset. It follows a single set of related data as it weaves in and out of business processes and functions to enable continuity and accessibility, allowing processes to evolve from reactive to predictive.
SAP's Industry 4.0 can help you move digitalisation from factory-focused initiatives to a company-wide, competitive business strategy that combines manufacturing automation with enterprise business information and execution.
As the SAP Partner of the Year as well as Best S/4HANA ERP Partner of the Year in Singapore, DXC provides a full spectrum of SAP-based solutions to help businesses worldwide extend their ability to quickly respond to market dynamics, simplify operations, and minimize the disruption, risks and costs of enterprise evolution.
Click here to find out more
Digitalising design and manufacturing to generate product data in real time.
Building a smart factory to enter Industry 4.0 and enable to future of productivity.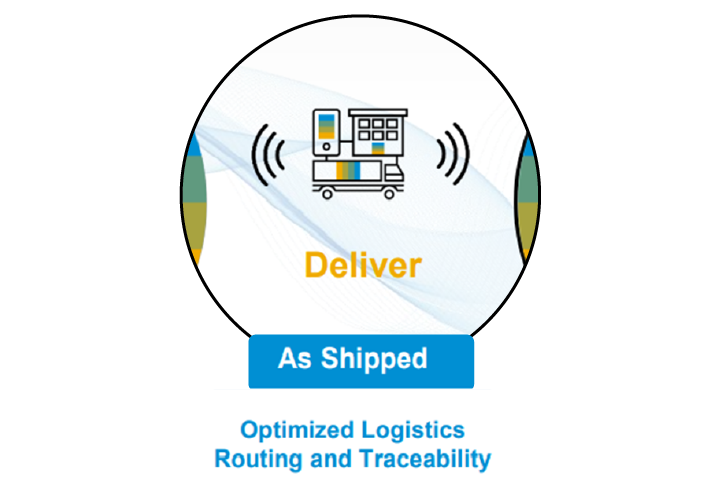 Manufacturing sustainable products to reduce carbon footprint and ensure sustainability.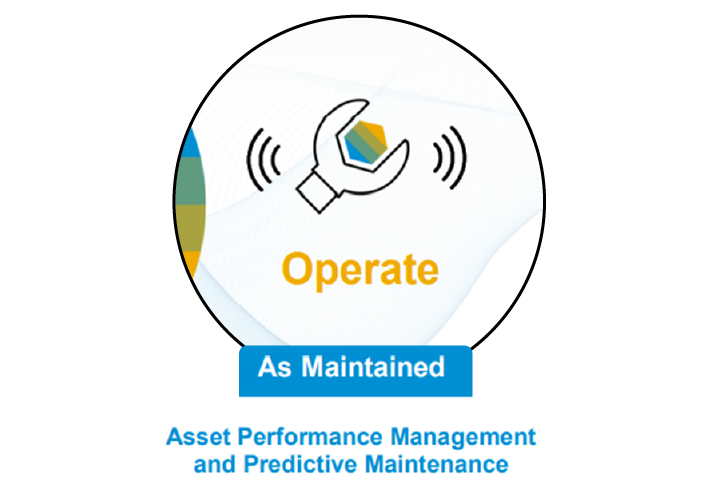 Creating a new layer of analytics to enable early warning of equipment failures and facilitate product information sharing across the company.
SAP is Singapore Partner of the Year and the Best S/4HANA ERP Partner of the Year – Singapore
Click here to find out more