The Circular Economy
The World Economic Forum defines circular economy as "an industrial system that is restorative or regenerative by intention and design."
A circular economy is a production and consumption model in which resources and raw materials are used, shared, leased, reused, repaired and recycled repeatedly as long as possible so as to keep waste to a minimum, if not eliminate it altogether. Hence, it can serve as an important building block for the sustainability targets of manufacturing companies.
Design-to-Operate is a strategy that aims to connect the various business processes involved in the entire product lifecycle so as to ensure visibility across all stages, from design, to planning, to logistics and operations.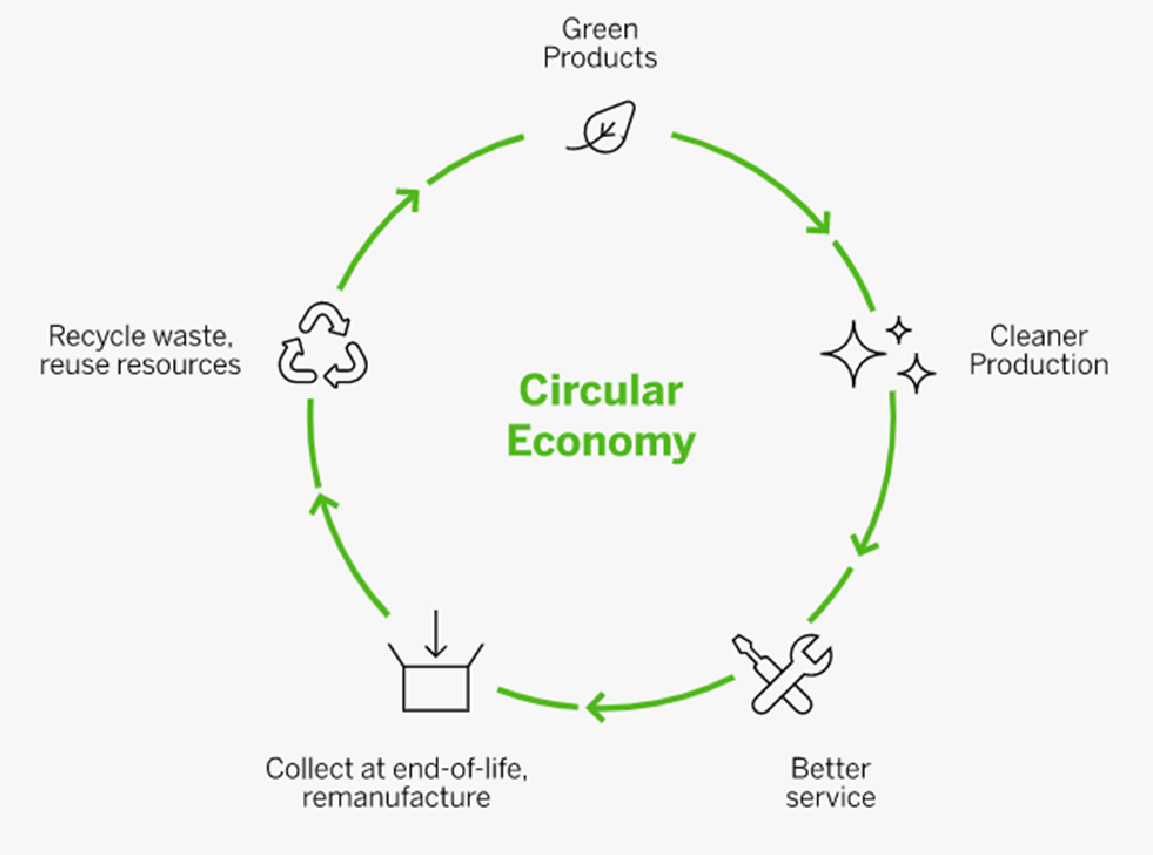 SAP offers modern solutions to transform business and value chains for a circular economy. These solutions help manufacturers eliminate waste, optimise resource use, and innovate regenerative business models to build transparent and sustainable supply chains.
As the SAP Partner of the Year as well as Best S/4HANA ERP Partner of the Year in Singapore, DXC provides a full spectrum of SAP-based solutions to help businesses worldwide extend their ability to quickly respond to market dynamics, simplify operations, and minimize the disruption, risks and costs of enterprise evolution.
Click here for more info
Design products that are recyclable, environment friendly and sustainable.
Manufacture with best practices in mind to reduce waste and minimise carbon footprint.
Deliver using logistics processes that optimise every process so as to reduce both mileage and carbon footprint.
Leverage Networks to enable collaboration at every stage of the supply chain—and with every stakeholder.
Operate assets and equipment in ways that are energy-efficient and safe for both the environment and the workforce.
Plan to become environment friendly by reducing emissions and sourcing materials in an ethical way.