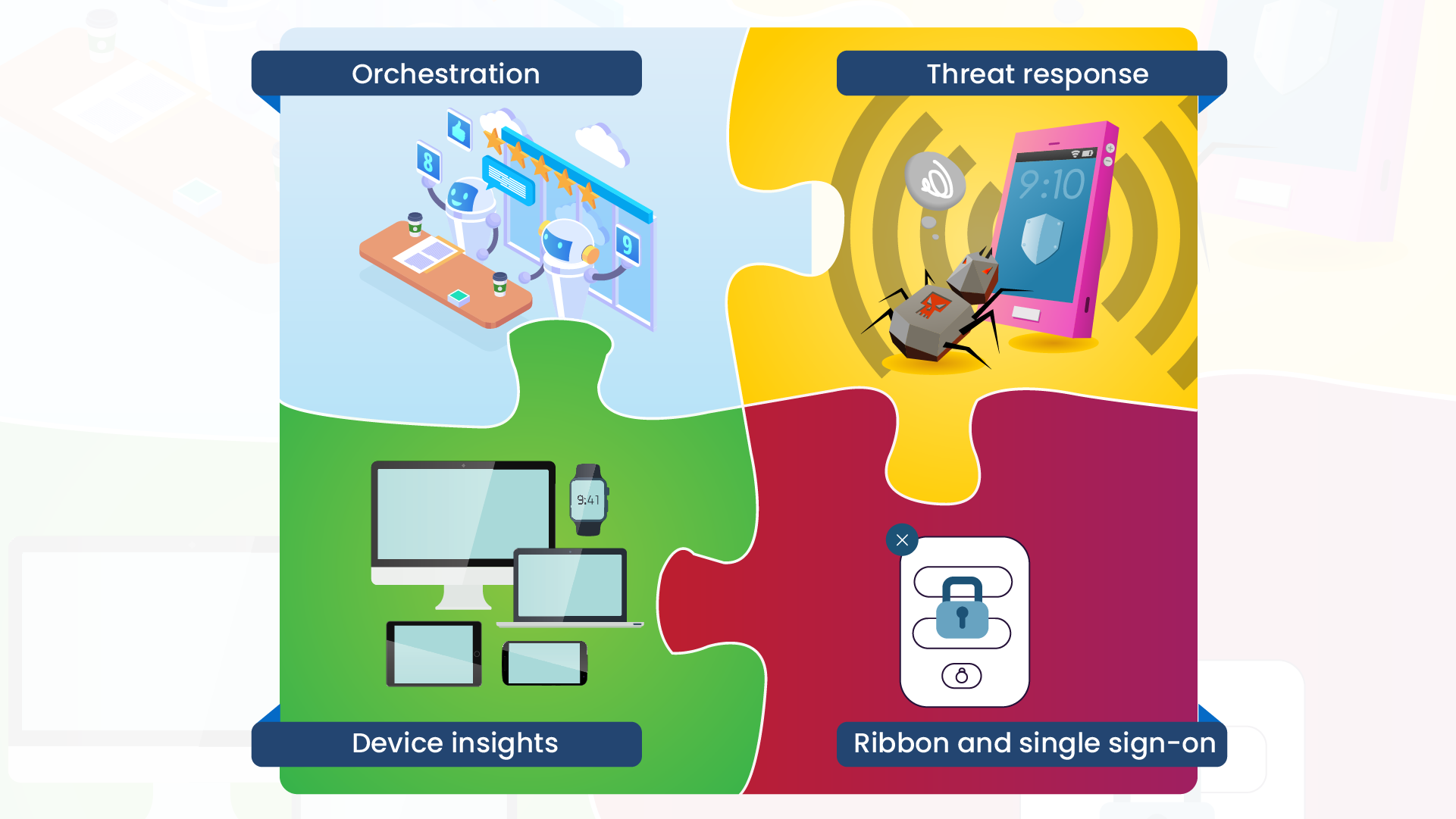 Orchestration
Prebuilt processes aligned to typical use cases help you automate everyday tasks. Alternatively, you can use Cisco's low- to no-code, drag-and-drop canvas to create your own workflows.

Threat response
You can detect, respond, and recover faster with improved insights and context. Gather and correlate global intelligence in a single view to speed up threat investigations and event management.

Device insights
Get a complete device inventory together with the contextual understanding you need to spot coverage gaps and streamline security investigations.
Ribbon and single sign-on
SecureX functions can be accessed quickly using the dashboard ribbon. Single sign-on allows you to communicate and maintain incident context in one place.