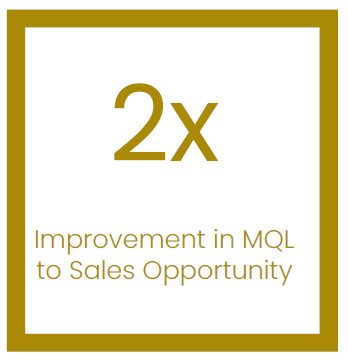 IMPROVEMENT IN MQL TO SALES OPPORTUNITY
How do you balance the demand of filling your top of pipe and maximising the number of leads that turn into opportunities?
On360 solves the problem by upping the quality of your MQLs but still delivering them at the rate you need.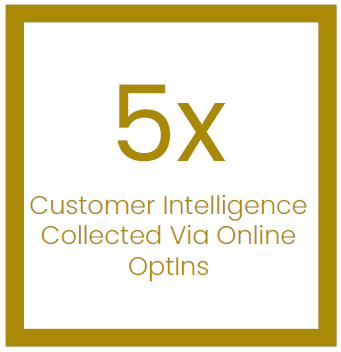 CUSTOMER INTELLIGENCE COLLECTED VIA ONLINE OPT-INS
Frustrating isn't it? When you generate an MQL but know next to nothing about the person that opts in. On360 solves this problem by creating content that readers are happy to provide more information in order to consume.
Check out our Intelligent Assessment or gamified pillars to understand more.
LESS TIME SPENT QUALIFYING OUT LEADS WHICH DON'T MEET CRITERIA
We have yet to find a company where the sales team didn't complain to the marketing team that "these leads are a waste of our time!".
On360 helps you solve this problem, by increasing the quality at the top of the funnel and reducing the amount of time sales team spends "qualifying out".