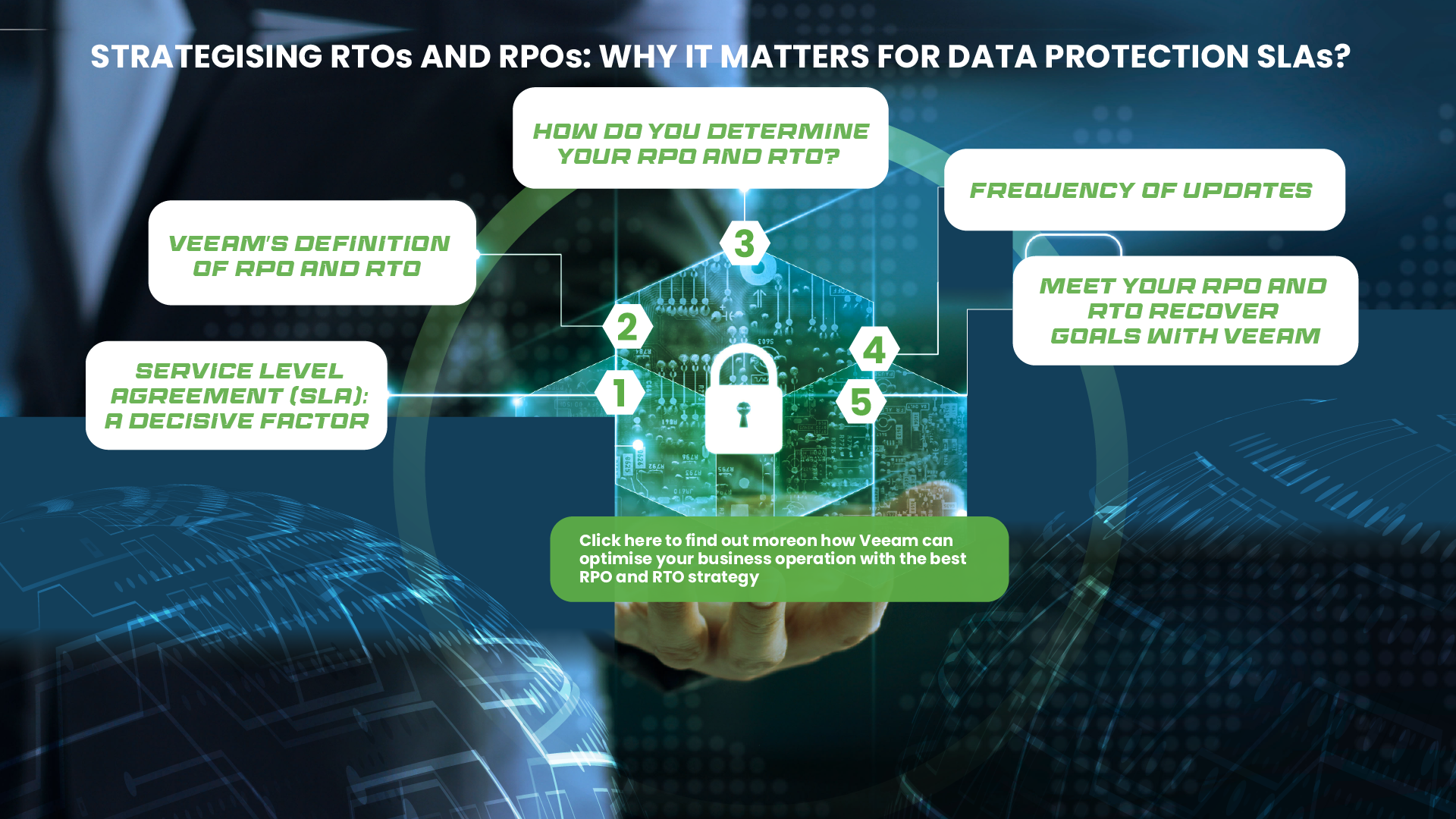 Service Level Agreement (Sla): A Decisive Factor
In a Data Protection Strategy, a service level agreement (SLA) is generally an understanding between the IT team and the party it is servicing. This could be between departments withing an enterprise, between a service provider and its client, and others. Determining SLA recovery objectives (RPO and RTO) are foundational metrics for any organisation looking to build a successful disaster recovery strategy.
Veeam Definition of RPO & RTO
Recovery Time Objective (RTO) and Recovery Point Objective (RPO) are two crucial objectives that organisations must keep in mind to ensure secure backup and disaster recovery. According to Veeam, "RTO is the maximum amount of time a business can tolerate being offline," and RPO is "the maximum amount of data loss a business can tolerate."
How Do You Determine Your RPO & RTO
Organisations first need to identify what files are necessary. And then decide how frequently those files, workloads, and data must be updated. It is advisable to keep the gap between new data and backup data minimised. When determining the RTO, find out the cost per minute/hour of downtime or outage, along with the order of recovery of the assets (which should be restored first?).
Frequency Updates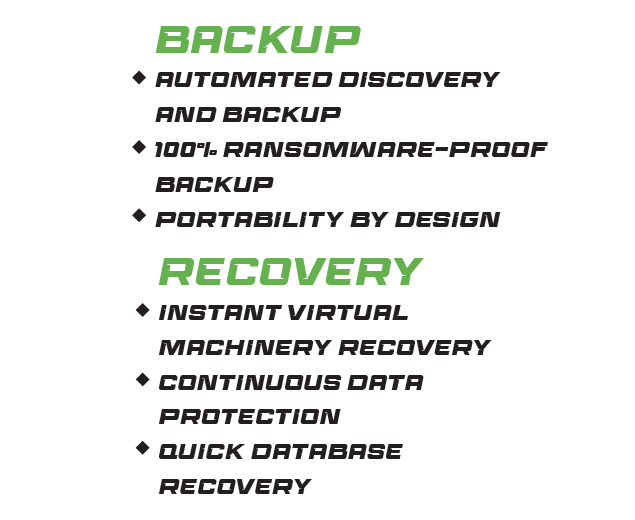 Meet Your RPO and RTO Recover Goals with Veeam
Find Out More
Meeting SLAs is a fundamental element of business success as such agreements ensure mutual trust between an organisation and its customers, build brand loyalty, and increase sales. And since RPOs and RTOs are the driving force behind the SLAs, equal attention must also be rendered to formulating a robust mechanism to meet these two customer-critical objectives. Read the following article to find out how you can achieve these objectives with Veeam.)
Defining RTOs and RPOs: Crucial to Data Protection SLAs