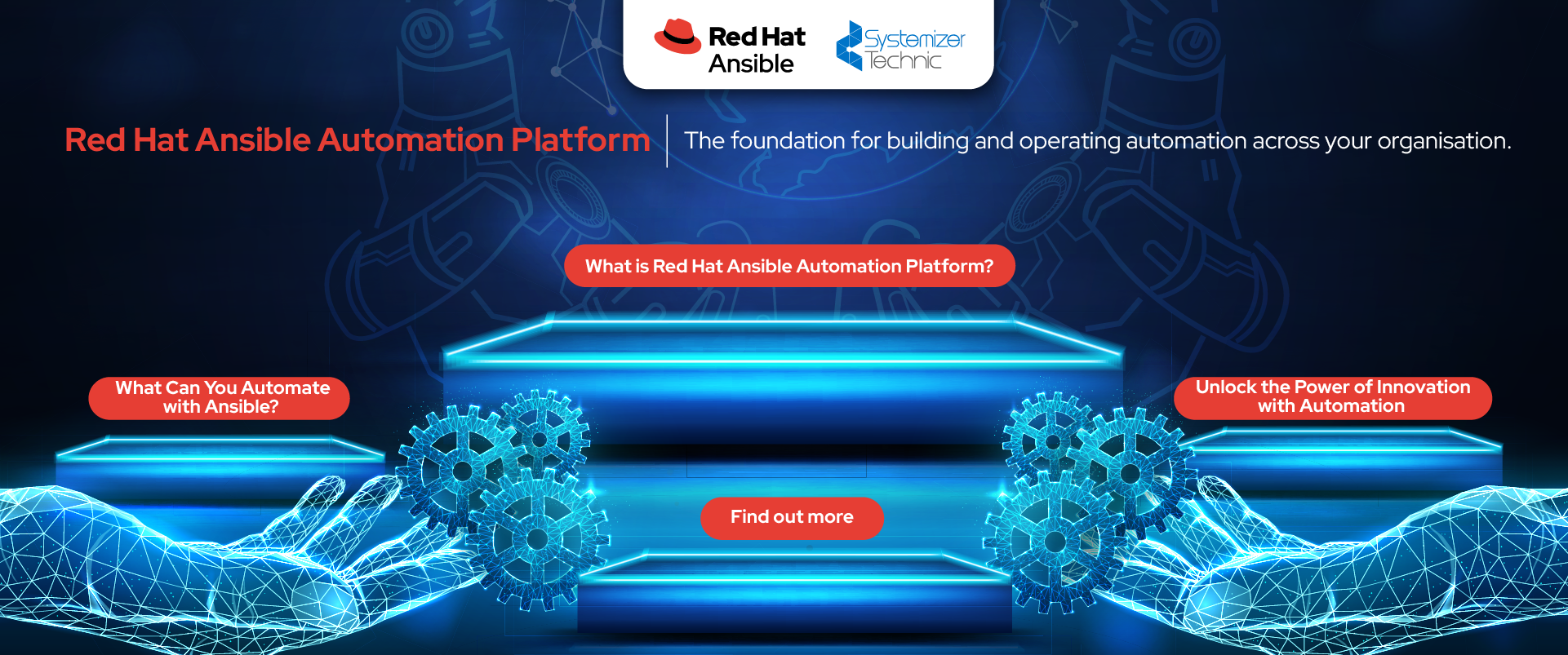 What is Red Hat Ansible Automation Platform?
Red Hat Ansible Automation Platform is Red Hat's enterprise IT automation solution that includes everything you need to build, deploy, and manage end-to-end automation at scale, from hybrid cloud to the edge. It enables users across your organisation from development and operations to security and network teams to create, share, and manage automation. In short, Red Hat Ansible Automation Platform provides a secure and stable foundation for deploying end-to-end automation.
What Can You Automate with Ansible?
Automation gets rid of mundane, repetitive work. This in turn streamlines processes, increases efficiency and production, and reduces the potential for human mistakes. However, what areas of IT can you automate? Read this article to discover how Red Hat Ansible Automation Platform provides an enterprise framework for building and operating IT automation at scale in all areas of your IT operations, from infrastructure and cloud to network and security.
Click Here to Read More
Unlock the Power of Innovation with Automation
As your organisation digitally transforms, IT automation is the key to stretching your business potential to its utmost innovative limit. Red Hat Ansible will allow your company to get an open-source tactical edge, streamline IT operations, and free up more room for innovations. The important question is, how would you utilise this amazing technology? Read this article to learn how Red Hat Ansible Automation Platform can be leveraged to significantly optimise and improve your IT operations, with a couple of practical examples.
Click Here to Read More
Find Out More
With the help of IT automation, companies may now accomplish more than ever before. Nevertheless, many still find the concept of automation to be intimidating and complex. In this video, Stuart Surridge, Leader of Systemizer Technic's Client Solutions Team, explains the benefits of IT automation and how businesses can best leverage a platform like Red Hat Ansible to not only simplify automation, but be well on their way towards achieving enterprise-wide automation.