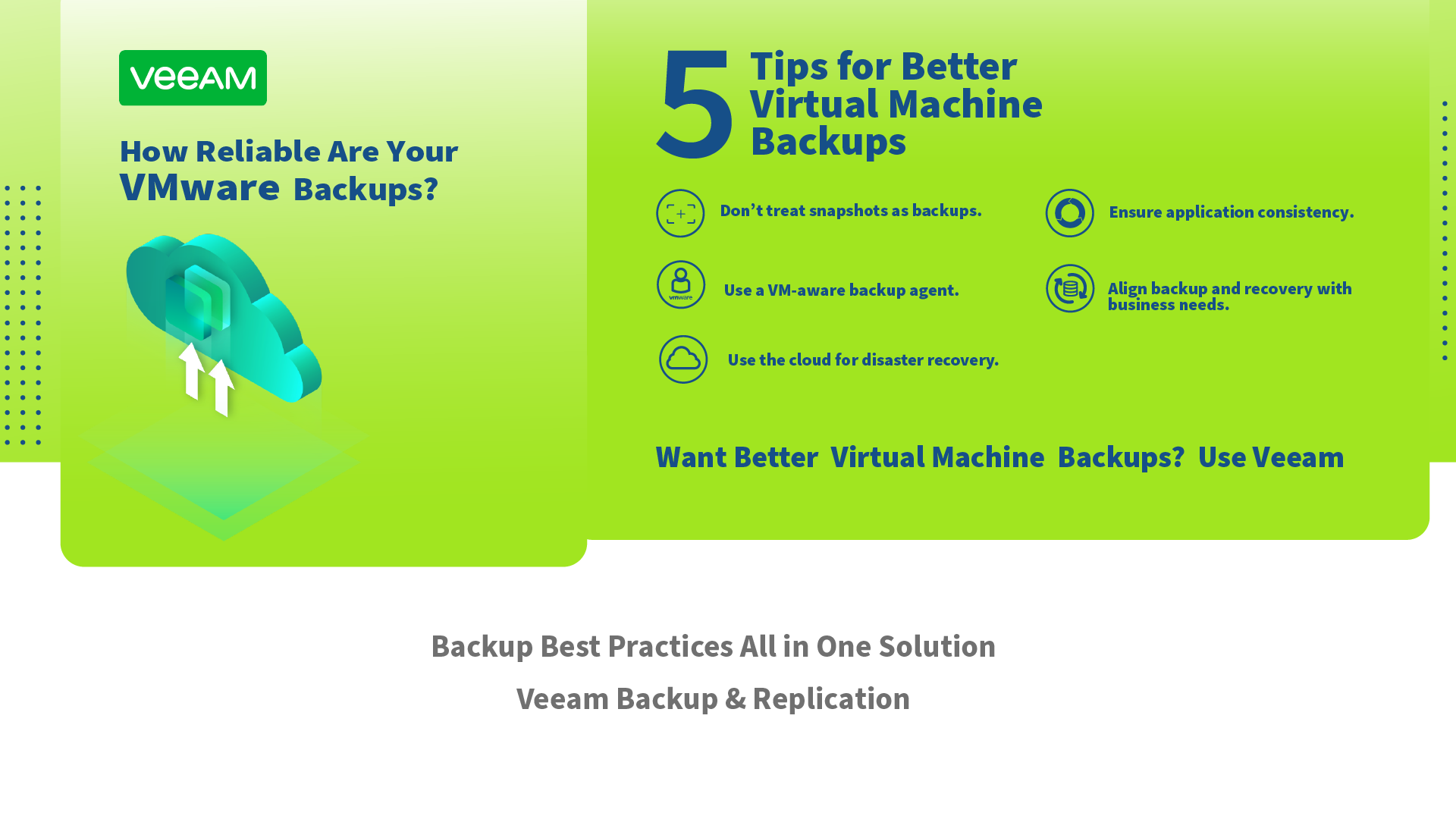 How Realiable Are Your VMWARE Backups?
Your Virtual Machines (VMs) are at the heart of everything that your business does. Hence, backing up and restoring VMs reliably and efficiently is a must for business continuity and disaster recovery. But are you taking the best approach in backing up your VM environment?
Don't Treat Snapshots As Backups
Storage snapshots aren't backups, and they can't replace backups. However, they can minimise data loss in various instances, especially if these snapshot-related challenges are addressed: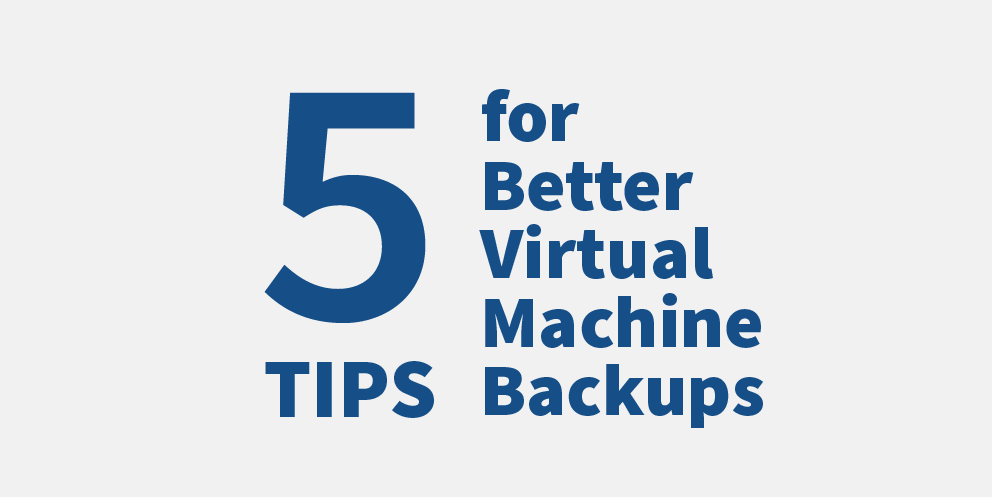 Use A VM-Aware Backup Agent
Virtualised environments have different backup requirements, so it is imperative that your backup software is optimised for VMs. This ensures that all backup jobs, including on production workloads, aren't adversely affected when backing up VMs. In other words, VM-aware backups are far more efficient, capable of also backing up all needed information to restore a VM, including its configuration.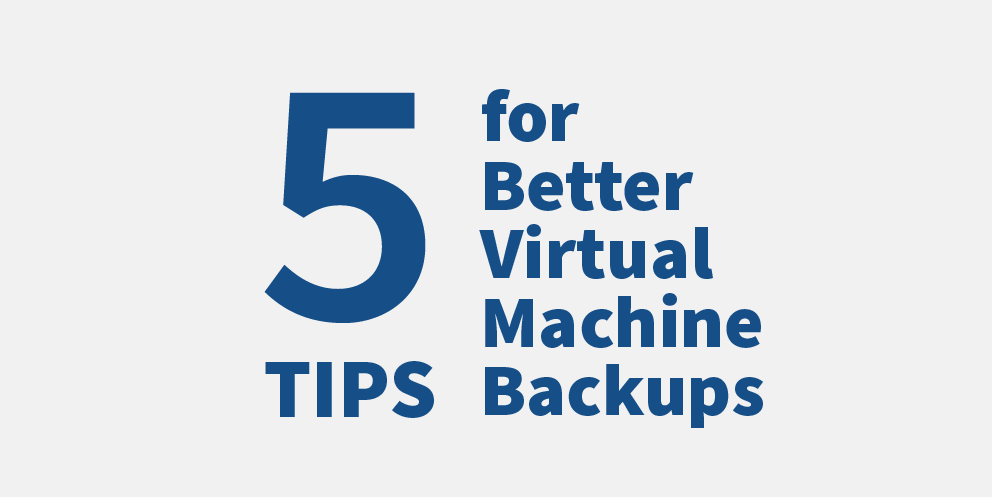 Use The Cloud For Disaster Recovery
The cloud is ideal for off-site storage of backups, which is why it is now a key component of disaster recovery. This extends the workload mobility of your virtualised environments even more.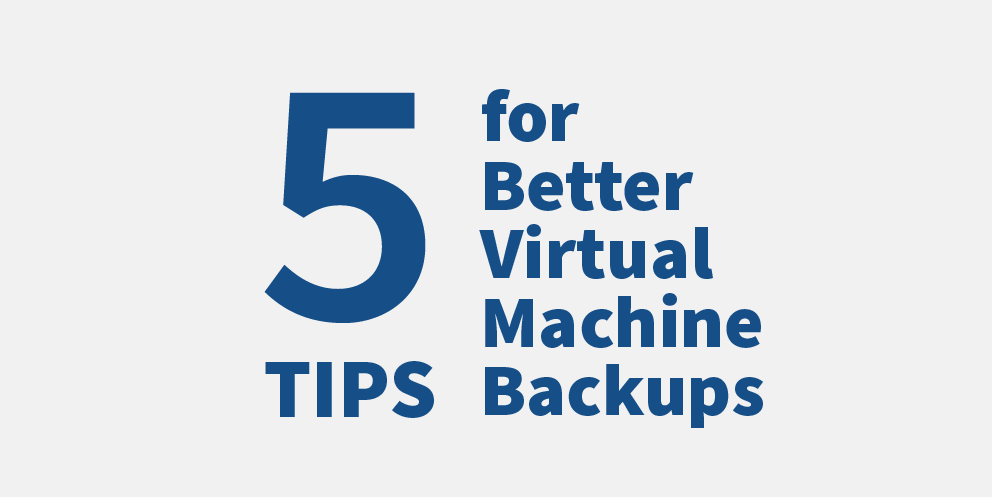 Ensure Application Consistency
The ultimate goal of backing up VMs is to be able to restore critical applications and services, along with their associated data. In order for you to accomplish this, you must make sure that your VMs are in a steady state before backing up your applications. This ensures that these applications, services and data can be recovered reliably.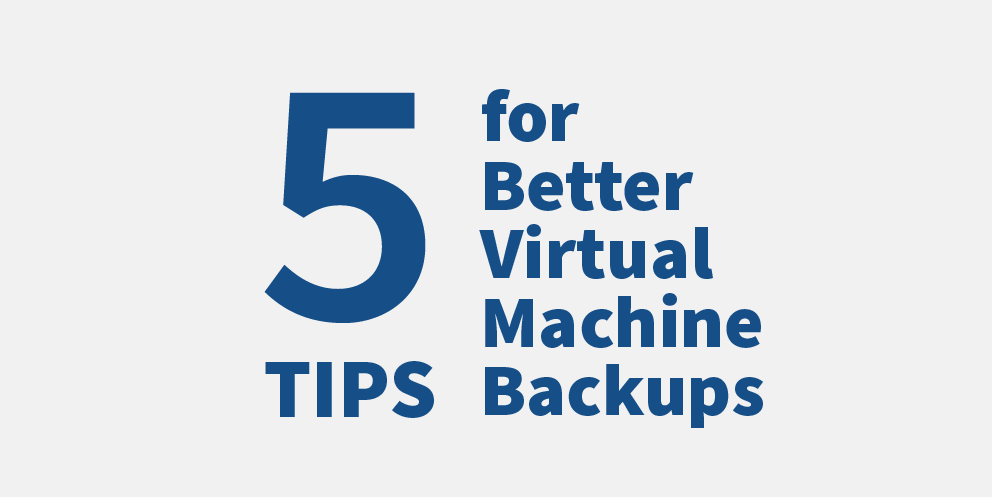 Align Backup And Recovery With Business Needs
First determine your business needs, particularly your Recovery Time Objectives (RTOs) and Recovery Period Objectives (RPOs), as different applications affect your backup schedules and retention periods. Then align your backup and recovery strategies with these needs, as well as your identified RTOs and RPOs.
Veeam Backup & Replication
Veeam Backup & Replication is a powerful, easy-to-use, and affordable backup and availability solution that supports VMware vSphere virtual environments.
It provides fast, flexible, and reliable recovery of virtualised applications and data, bringing VM backup and replication together in a single software solution.