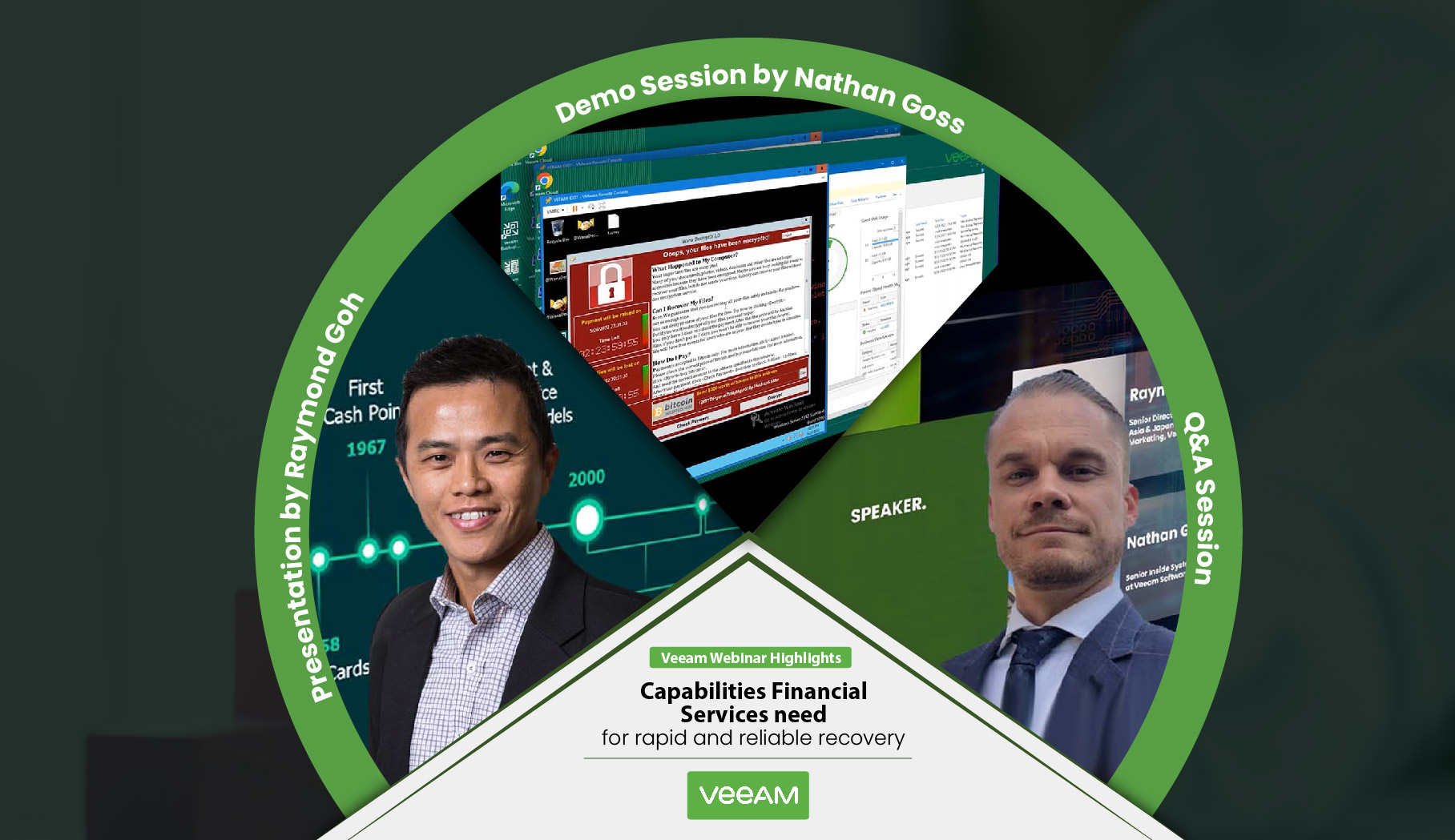 PRESENTATION BY RAYMOND GOH
The Financial Services Industry has changed over the years, and in this video, Raymond Goh, Head of Systems Engineering, APJ at Veeam Software, takes a look at this evolution. This trip down memory lane covers over a century of history, including how and when compliance and regulation mandates came to be.
DEMO SESSION BY NATHAN GOSS
Ransomware has become the biggest threat to an organisation's data, and Veeam has the answers for it. In this video, Nathan Goss, Senior Inside Systems Engineer at Veeam Software, demonstrates how Veeam can help recover data encrypted by ransomware—in this case, the notorious WannaCry malware.
Q&A SESSION
Creating backups and recovering data can be complicated and hard. In this video, Veeam's Nathan Goss and Raymond Goh answer questions from the audience, giving them insight, in particular, into Veeam's backup and recovery services.