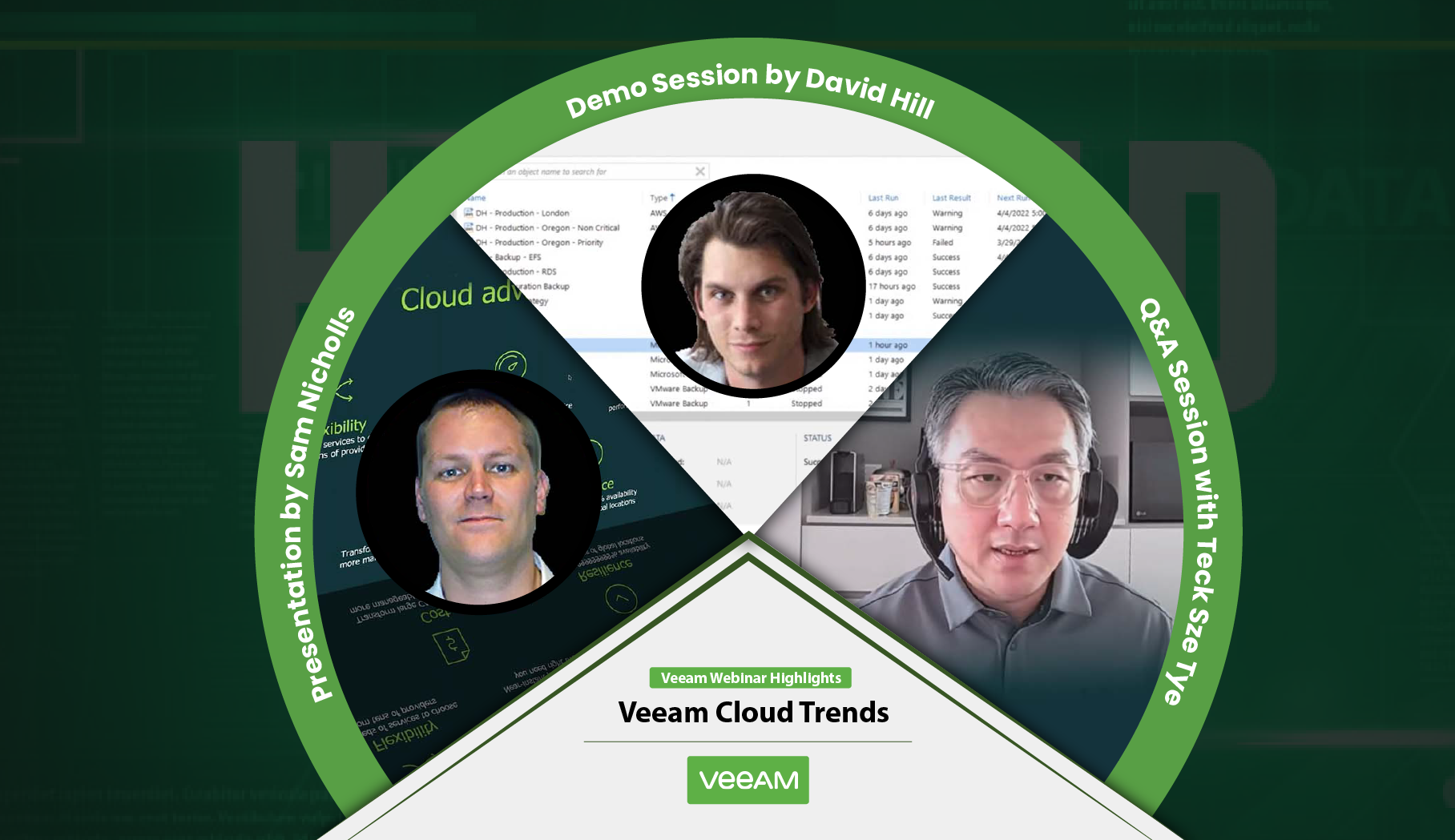 Presentation by Sam Nicholls
It shouldn't come as a surprise that many are migrating to the cloud given its many benefits. In this clip, Veeam's Sam Nicholls discusses some of the advantages of being in the cloud. These include flexibility, speed, elasticity and resilience.
Demo Session by David Hill
Any organisation has a myriad of backups that need to be protected, and that is something Veeam Backup and Replication can do very well. In this demonstration, Veeam's David Hill shows exactly how Veeam Backup and Replication protects all kinds of backups.
Q&A Session with Teck Sze Tye
You have questions, we have answers. In this video, Veeam's Teck Sze Tay answers your questions about cloud management and more!